PowerShot G1 X Mark II
With its large sensor and fast f/2 zoom lens, the PowerShot G1 X Mark II delivers DSLR-like performance and versatility from the body of a compact camera.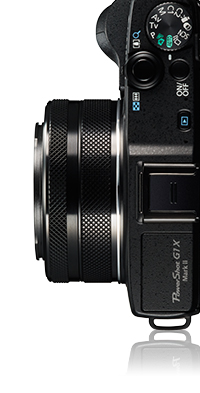 Benefits
Large 1.5-type 18.7 x 14.0 mm Canon CMOS sensor with multi-aspect shooting
Capture 12.8 Megapixel images (3:2)* and Full HD videos with DSLR-like quality
Be creative with depth of field, using a fast f/2-3.9, 24mm 5x zoom lens and 9-bladed aperture
Fast image processing and responsive operation with DIGIC 6
Shoot great pictures, even in low light, with HS System and max ISO 12,800
Intelligent IS image stabilisation guards against camera shake
Accurate 31-point AiAF. Precise manual focusing with Manual Focus Peaking
Customisable Dual Control Rings and intuitive touch screen for tailor-made handling
Wi-Fi and Image Sync for easy image sharing and backup. Connect to a smartphone or tablet for remote shooting
Optional EVF for traditional handling
14 bit RAW and DPP software integrate seamlessly into any workflow
Detailed Features
Take a more detailed look into the Canon PowerShot G1 X Mark II
DSLR-level image quality from a compact camera

The PowerShot G1 X Mark II's large 1.5-type sensor has a surface area similar to APS-C, measuring 18.7 x 14.0mm. It uses 12.8 Megapixel resolution (3:2) and Canon's CMOS technology to deliver DSLR-like image quality. Use the Multi-aspect Sensor to capture either 12.8 MP images at 3:2 or 13.1 MP images at 4:3 aspect ratios with the same effective focal length.*


Great low-light performance

The PowerShot G1 X Mark II's 1.5-type sensor and DIGIC 6 processor ensure superb performance right up to ISO 12,800. HS System, combined with a bright f/2-3.9 lens, makes the most of available ambient light, for superb clarity and colour whatever the conditions. Intelligent IS selects the optimum optical Image Stabilizer mode from 8 options to reduce camera shake and blur.


Precision 5x zoom lens

The PowerShot G1 X Mark II features an ultra-wide angle 24mm, 5x optical zoom lens. Utilising Canon's precision technology and advanced lens expertise for sharp, high-resolution images. Large 1.5-type sensor combined with the bright f/2-3.9, 9-bladed aperture ensures excellent subject isolation with smooth background blur.


Capturing the moment

A DIGIC 6 processor delivers fast, responsive handling, so you'll always be ready to capture that decisive moment. High-density 31-point AiAF locks on to subjects quickly and accurately, while fine manual focus adjustments can be made using one of the camera's Dual Control Rings, positioned around the lens barrel. Manual Focus Peaking further aids accuracy by highlighting in-focus areas.


Wireless remote shooting and Image Sync

Initiate a Wi-Fi connection between the PowerShot G1 X Mark II and a compatible smart device using the camera's dedicated Mobile Device Connect Button or NFC. Once connected, the Canon CameraWindow app enables you to control the PowerShot G1 X Mark II wirelessly from up to 5m away. The Mobile Device Connect Button can also be assigned to Image Sync, enabling you to back up your images and movies to a registered home computer, Flickr™ and Google Drive™, via image.canon.**


Designed just for you

Tailor the PowerShot G1 X Mark II to your own way of working. Frequently used functions can be added to a custom menu so they're easier to find when you need them. Customisable Dual Control Rings surrounding the camera's lens barrel can be programmed to change different settings.


Cover all angles

A high-quality LCD touch-screen, with 1,040k dot resolution, uses sRGB colour reproduction for excellent colour accuracy, image clarity and contrast. The tilt-type screen and intuitive controls make the PowerShot G1 X Mark II quick and easy to use, even when shooting at unusual angles. Equip the camera with an optional responsive electronic viewfinder for more traditional handling.


New creative possibilities

Experiment with advanced shooting modes and discover new creative possibilities. Hand-held HDR and Background Defocus modes capture multiple pictures in quick succession and merge them together for a professional-looking result. Star modes provide an easy route into capturing spectacular astrophotography.


Seamless workflow

14-bit RAW files and Canon DPP software maximise quality during post production and seamlessly integrate into your existing editing or printing workflows.


Ergonomic handling

The PowerShot G1 X Mark II Enhanced Grip Edition (available in Europe, Middle East and Africa) features a large ergonomic grip for excellent handling.

*Multi-aspect Sensor captures 12.8 MP images at 3:2 aspect ratio with default settings. 13.1 MP images at 4:3 aspect ratio can be captured with the same effective focal length.

**Wi-Fi support varies by device and region. For more information visit www.canon-europe.com/wirelesscompacts
Direct Internet sharing, Image Sync and Send via server features require a image.canon account. image.canon may not be supported in some countries or regions. Please visit www.canon-europe.com/cig for more information.
Facebook and the F logo are registered trademarks of Facebook Inc.
Google Drive™ is a registered trademark of Google Inc.
Twitter is a registered trademark of Twitter Inc.
The FLICKR mark is a registered trademark of Yahoo! Inc. image.canon
Awards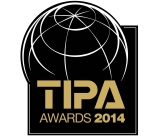 Product Specification
Find out more about the Canon PowerShot G1 X Mark II, its features and what it can do.

Large sensor close to DSLR APS-C size

Wide aperture throughout zoom range

12.8 Megapixel CMOS with 3:2 aspect

Two customisable lens rings

Powerful DIGIC processing


5x optical zoom, ultra wide-angle

Steady images and movies in every situation

Share and backup images wirelessly

NFC simplifies smartphone sharing

Control the camera with a smartphone

Tilt to shoot up high or down low

Smooth gradations with 14-bit RAW

Aperture and shutter speed control

High maximum ISO sensitivity


Create SLR style background blur

Capture starry skies with ease

Capture HDR without a tripod

Related Products
Features in depth
DSLR quality results with large, high-sensitivity sensor
For the ultimate in image quality the PowerShot G1 X Mark II boasts a large 1.5-type Multi-aspect sensor. With an effective area that is approximately 2x bigger than 1.0-type sensors and 5.7x bigger than 1/1.7-type sensors - commonly used in advanced compact cameras - it offers DSLR-level quality in a compact form. The 1.5-type sensor also gives photographers greater control over depth of field and exceptionally low noise images even when shooting with high ISO in extremely low light situations.
or